News for 2021
Please click on the news item you would like to view.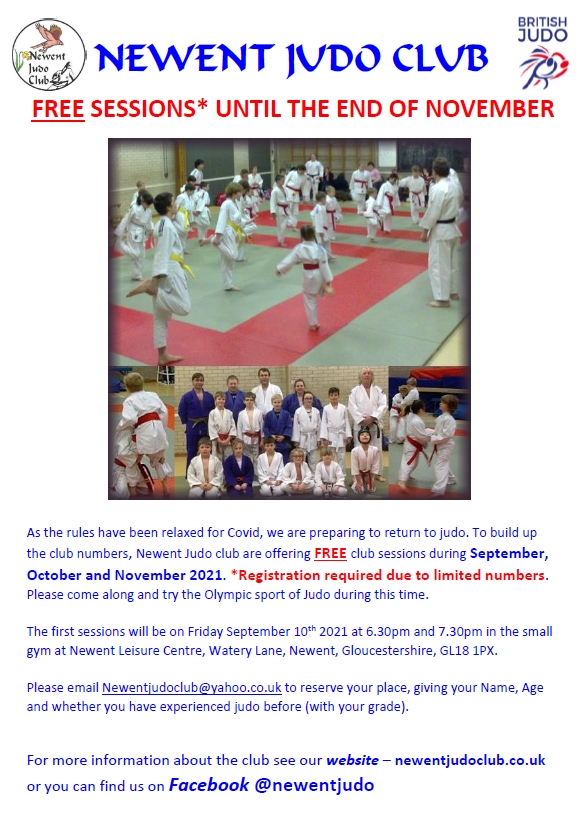 As the rules have been relaxed for Covid, we are preparing to return to judo. To build up the club numbers, Newent Judo club are offering FREE club sessions during September, October and November 2021. Please come along and try the Olympic sport of Judo during this time.
The first sessions will be on Friday September 10th 2021 at 6.30pm and 7.30pm in the small gym at Newent Leisure Centre, Watery Lane, Newent, Gloucestershire, GL18 1PX.
Registration is required so please email Newentjudoclub@yahoo.co.uk or fill in the contact form on this website to reserve your place, giving your Name, Age and whether you have experienced judo before (with your grade).
For more information about the club you can call our head coach Bryan Butler on 01452 451399, or visit us on Facebook @newentjudo.
Stay safe and see you soon.